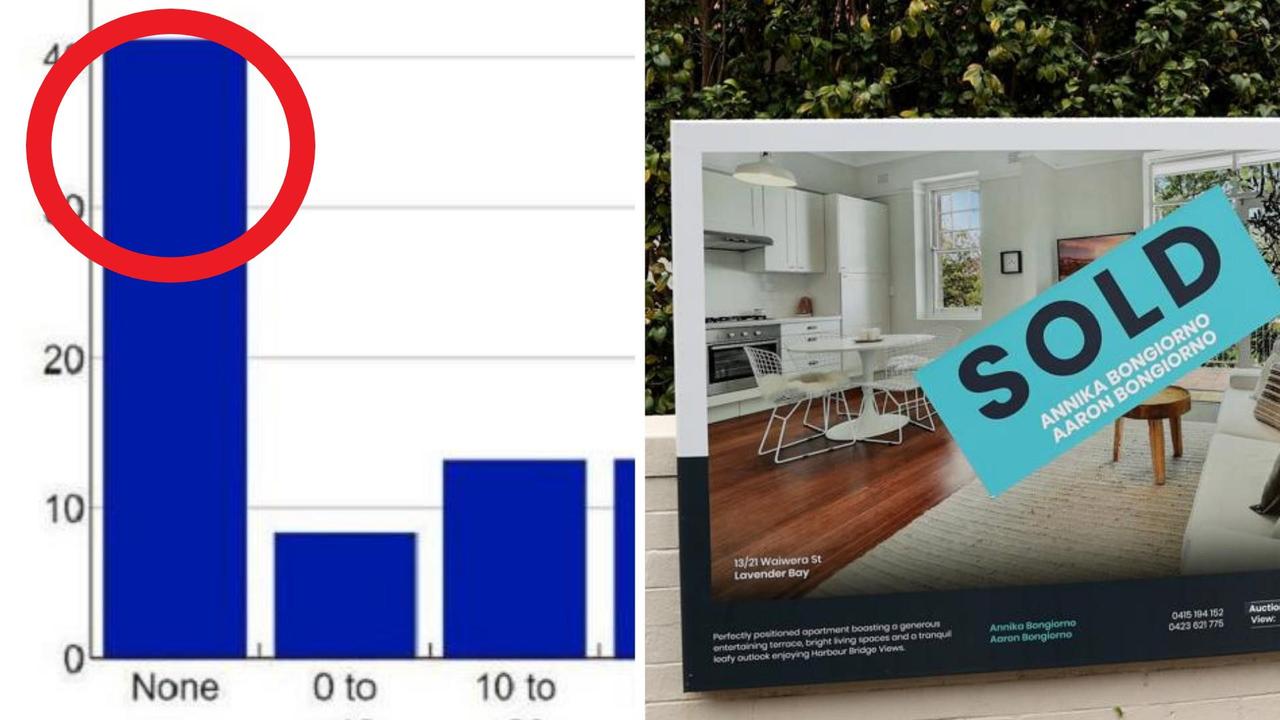 Interest rates are expected to continue to rise, but there is a worrying sign that this will not be enough to save Australia's economy.
When it comes to the world of economics and finance, the divergence between different near-term forecasts for various data points is usually relatively small, that was until the pandemic.
Since then, just about every forecaster under the sun has had eggs on their faces at one point or another, as the impact of the pandemic and subsequent second- and third-order effects have greatly complicated things.
The trajectory of Australian interest rates was no different, with few analysts last year seeing a rise in the cash rate from the start of May. There is also a wide divergence of opinion as to where the peak in the cash rate will be for this cycle, with a wide gap between forecasts of a peak of 1.6% by Commonwealth Bank and 3 %+ of ANZ.
Arguably, the key point where the various forecasts differ is the impact the rate hike will have on the economy and the housing market, and by extension the rate of inflation.
Much of this impact will be defined by household confidence levels and their willingness to continue spending despite rising rates. But it is something that is rather difficult to quantify with precision, especially now.
But if we focus on what we know in terms of the direct impact of rising rates on household budgets, a more complex picture emerges than might initially be expected.
Many borrowers immune to moderate rate hikes
According to figures from the Reserve Bank, more than 40% of variable rate borrowers would see no increase in their mortgage repayments if the RBA cash rate were to hit 2.1%.
The reason these borrowers will not face an increase in their mortgage payments is that they are already paying more than they would if the spot rate were to rise to 2.1%.
This can happen for a number of reasons. But perhaps most notable is that many of these mortgages were taken out years ago at significantly higher interest rates and these households chose to keep the repayment rate higher than necessary rather than to reduce it to a lower rate.
About one in four mortgage holders fall into this particular category.
This complicates matters considerably for the RBA. These households have no reason to reduce their spending based solely on the impact of a moderate rise in interest rates, thus exerting no downward pressure on inflation.
Fixed rates save borrowers time
Over the past years and decades, Australian mortgages have traditionally been heavily focused on variable rate loans. The RBA's 'Term Funding Facility' (TFF), which has pledged to provide up to $200 billion to banks at an interest rate of just 0.1%, has changed all that.
By providing banks with extremely cheap money, the RBA has made it easier to buy one to three year fixed rate mortgages at rates below 2%. These low fixed rates and the promise of low interest rates until 2024 have appealed to buyers and refinancers as the rate payable on Australian mortgages has fallen to record lows.
As a result, the proportion of total fixed rate mortgages has exploded. In April, approximately 40% of mortgages were currently fixed rate.
According to data from the National Australia Bank (NAB), based on their loan portfolio, only 27% of fixed rate loans as a proportion of dollar amounts outstanding expire before April 2023.
If we were to assume that there is a broadly similar trend in fixed rate mortgages overall and conservatively overlay the impact of around 73% of fixed rate borrowers immune to rate hikes before April 2023 , that leaves about 29% of all borrowers not facing a rate hike.
A complex picture for the RBA
With rough estimates showing that more than half of mortgage holders face no increase in mortgage repayments from a cash rate of 2.1% before April 2023, the RBA's job is made much more complex. than it was formerly.
If a household's primary consideration is the mortgage repayments it faces and not the impact on overall confidence or house prices, many mortgage holders may continue to spend at levels that predated the rise in mortgage prices. rate, having no impact on the fall in inflation.
So what does the RBA do between now and the end of the year if inflation is not sufficiently taken into account by the rate hike it has so far deemed necessary?
In short, they would consider raising rates even further to put more downward pressure on inflation.
Ultimately, the direction of interest rates will depend on a myriad of factors arising from both domestic and international considerations. It is entirely possible that the Commonwealth Bank's estimate is correct and that inflation will decline due to the economy's inability to cope with much higher rates.
On the other hand, global inflationary pressures stemming from the war in Ukraine and lockdowns in China could combine with the moderate direct impact of rate hikes on household budgets, forcing the RBA into a rate hike cycle. much more aggressive than currently expected.
Tarric Brooker is a freelance journalist and social commentator. | @AvidCommentator
Read related topics:
reserve bench